Our Links for Your Pages
www.petsitters.co.uk
www.petsitters.co.uk
www.petsittersalliance.co.uk
http://www.petsittersalliance.co.uk
http://www.petsittersalliance.co.uk
Search
Wikipedia
__________________________
We at petsitters.co.uk do not use 0870 or 0845 numbers.
Avoid being ripped off by finding the real non charging number on
SAYNOTO0870.COM
Non-Geographical Alternative Telephone Numbers
Awarded Website Of The Day by BBC Radio 2
Directories
Top Pet Websites - Get a free dog magazine
Pet Directory UK
Dogs & Cats for sale on Pet Web

Dog Club - Internet Dog Directory
The Working Sheepdog Website
Andy Nickless only sells collies & sheepdogs to working homes -- farms, Working Trials, Agility, etc.

Battersea Dogs & Cats Home -- finding & rehoming lost pets
UK National Missing Pets Register

Overlooked Rescue Dogs for Adoption

Community pages with Lost Dogs Section
Pet Services

Dog Welfare Charity - Rehoming lost and abandoned dogs
The Dog's Cake Bakery
Petshops
Petsitters
Recommended by Vets, Fully Insured, security vetted, info@afurryworld.com
Trainers
Travel
Vets
Other Services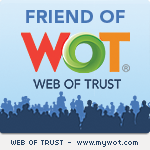 We hope you find our links helpful.
If you have any issues with any of our links please let us know -- don't forget to say which link in the header of your message.